Rafael Nadal is back to being World No.1 after a year for the eighth time in his career, the ATP rankings released on Monday said. The 33-year-old Spaniard beat Djokovic by a small leap. The results of their 2019 meeting, which ended in a walk-over, are awaited as either could finish at the top by the end of the year. The top three: Rafael Nadal 9,585, Novak Djokovic 8,945 and Roger Federer, 6,190.
In the world of Badminton, Kidambi Srikanth withdrew from the upcoming China Open. The former world number one was to face Kento Momota of Japan, a two time world champion. P.V Sindhu and Saina Nehwal are India's best bets at the $70,000 prize event. Special attention will also be on the double's category with Chirag Shetty and R. Satwiksairaj as they continue their exceptional form from the French Open where they reached final.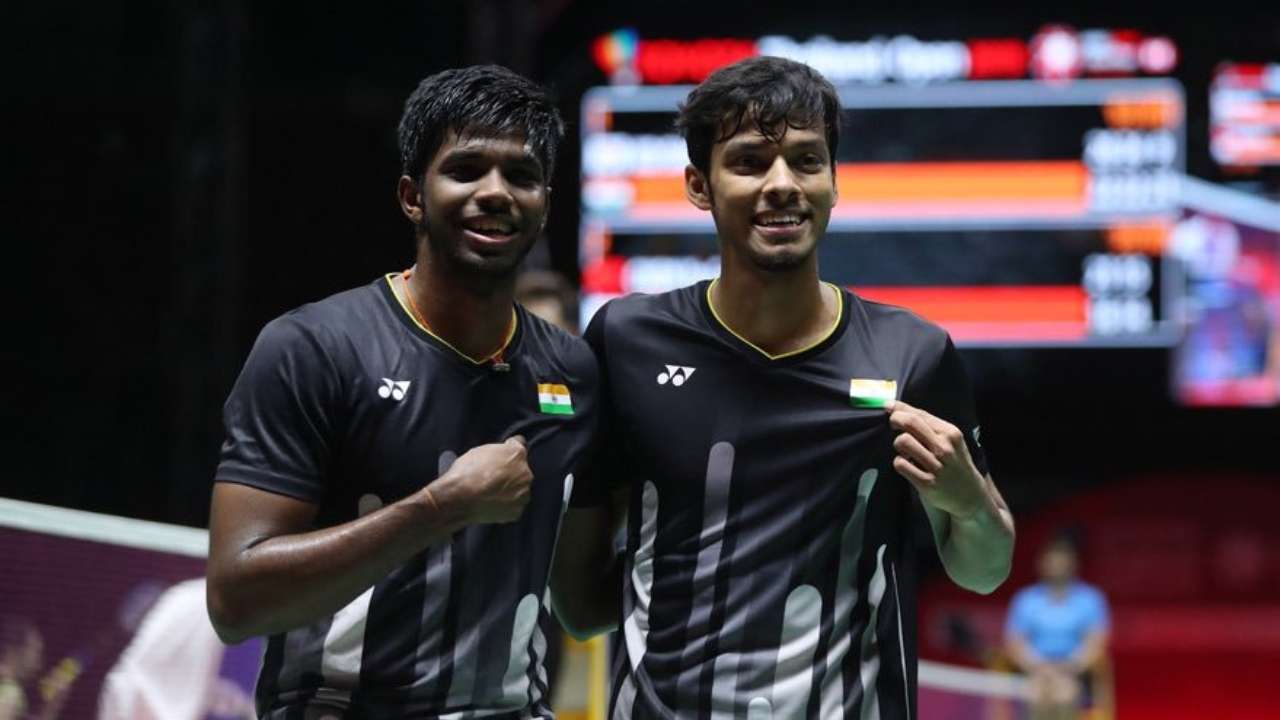 The quest for European championship continues with Match day four at the UEFA Champions League. Dortmund plays Inter Milan at home with both Reus and Sanchez missing because of ankle injuries. Shaqiri misses Liverpool versus Genk at home because of a calf injury.
Champions League Day 4, Tuesday Nov 5: November 5, 2019 — #ChampionsLeague #UCL #football @ChampionsLeague Champions League Matchday 4, Tuesday fixtures. Key fixtures include Frank Lampard's young Chelsea team hosting Ajax, Leipzig travelling to Zenit… https://t.co/u3WVLrzRme pic.twitter.com/S7wV1NnpXz

— Graphic News (@GNgraphicnews) November 1, 2019
"They were better than us today and we accept that we didn't play well," said Rohit Sharma. The admission from the right-hander came following the first ever defeat against Bangladesh in T20 International format. The man-of-the-match Mushfiqur Rahim, who pushed his team to victory with his unbeaten 60, said "It is a great moment in Bangladesh cricket."
   Test cricket needs to be popularized- Yuvaraj Singh
Following this week's big news of India playing Bangladesh in a Day-and-Night test match in Eden Garden, veteran cricketer Yuvraj Singh has asked to popularise Test cricket in India.
"Test cricket is in decline. You have to make sure crowds come to watch. Such venues and also areas to make Test cricket more exciting need to be identified. The thought is right, but you need to make sure Tests become more popular in India. Whatever centre is chosen, it is important that the crowds comes."
Sachin suggests reforms in ODI and Zonal cricket tournaments.
Cricket legend, Sachin Tendulkar expressed his views on major reforms needed in the ODI and zonal cricket formats. Speaking to the press he said the 50-over game should be split into four innings with 25 overs each with three breaks for 15 minutes.
If a team wins a toss and chooses to bat first, it will bat the first innings (25 overs) and the next innings will be given to the opponent team. If the first team is all- out within the first innings, the second team gets to bat all the remaining overs, he added.
He suggests this idea will neutralize the challenges faced by the bowling team in second innings. Both the teams will get equal chances to play under lights. If it rains in middle of a game, it would make it easy for both the teams to plan their strategies given both the teams have played 25 overs each and it wouldn't turnout as a no-result contest.
He added, only the first five overs of an innings should be a mandatory powerplay and the remaining five overs should be divided into three for the bowling team and two for the batting team to be taken whenever they want and this cycle should repeat every 25 overs.  The alternate terms ensure a fair battle that does not depend on luck.
Talking about the zonal tournaments Tendulkar said, with Ranji, Vijay Hazare and IPL in play tournaments like the Duleep, Challenger and Mashtaq Ali T20 doesn't serve any purpose. Players come from different states and play few matches and the split; they lack team building.
With limited tournaments more of public attention could be drawn towards the game. The remaining tournaments also need renovations in their system, he added.
Three new record holders in 35th National junior athletics championship 
Parshant Singh Khanaiya from Haryana broke a 33-year old National under-20 pole vault record with a jump of 5.05m in the 35th National junior athletics championship held at Acharya Nagarjuna University campus in Guntur Andhra Pradesh on Monday.
The young athlete and defending champion  performed the third longest jump by an Indian pole vaulter this year, just behind Siva Subramaniam (5.16m) and K.G. Jessan (5.10m).
Tamil Nadu's P.M. Thabitha and Haryana's Amit also created National records for girls under-18 100m hurdles and boys under-16 5km on the third day of competitions.