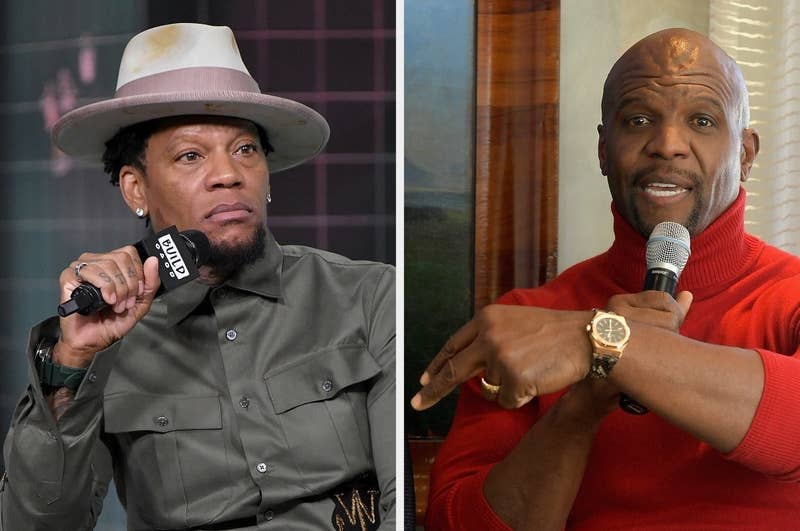 Divya Sethu & Deepika Agrawal
Terry crews confronted famous comedian D.L. Hughley on Twitter on Sunday evening, following the latter's remarks on Crews' sexual assault. Crews were one of the many actors who came out when the #MeToo movement broke out in 2017 and narrated how his WME partner, Adam Venit, assaulted him back in 2016.
This came in response to Hughley questioning how a big man like Terry "with all those muscles" could be sexually assaulted. "God gave you muscles so you can say no, and mean it," Hughley said in an interview with VLAD TV.
Crews directly addressed the comedian in a series of tweets, stating that Hughley had turned Crews' sexual assault into a joke.
You told the world "God Gave Me Muscles So I Could Say No…"

Are you implying I "wanted" to be sexually assaulted?

I'm listening, sir…https://t.co/v6Q4xrvfJQ

— terry crews (@terrycrews) January 27, 2019
Crews also tweeted Hughley saying that he has looked up to him his whole career, but now Hughley's remarks are "an example of when comedy turns to sarcasm and cynicism."
You @50cent @unclerush and @tariqnasheed have decided my sexual assault was hilarious, whereas there are a whole generation of black women and men who don't think it's funny.

ABUSERS PROTECT ABUSERS but they MOCK SURVIVORS as well.

When you see me, keep it moving.

— terry crews (@terrycrews) January 27, 2019
In response, Hughley suggested that Crews should have resorted to violence. Hughley also stated that "he would have never let [the assault] happen" if it were him.
This is not the first time Crews was mocked for speaking about his assault. In 2017, rapper 50 Cent posted a crude meme about Crews' assault on Twitter. At the time, Crews chose not to directly respond to the comments but eventually called the rapper out in his tweets addressed to Hughley.
Hughley's interview addressing Crews' sexual assault can be seen below:
Hughley has not responded further or apologized for his comments.
Meanwhile, Crews continues to advocate awareness of sexual assault and violence, especially faced by the Black community.
In the following video, we discuss male sexual assault and the stereotyping of black men as offenders.